Your new home has arrived!
3 Bedroom, 2 Full Bath, 2 Car Garage in the Beautiful Ventana Lakes Neighborhood! Only 3 years old and has all of the best interior and exterior amenities! Fresh paint throughout and NO carpet! Never took on water in Hurricane Harvey! Call me for details/viewings at 512.797.3903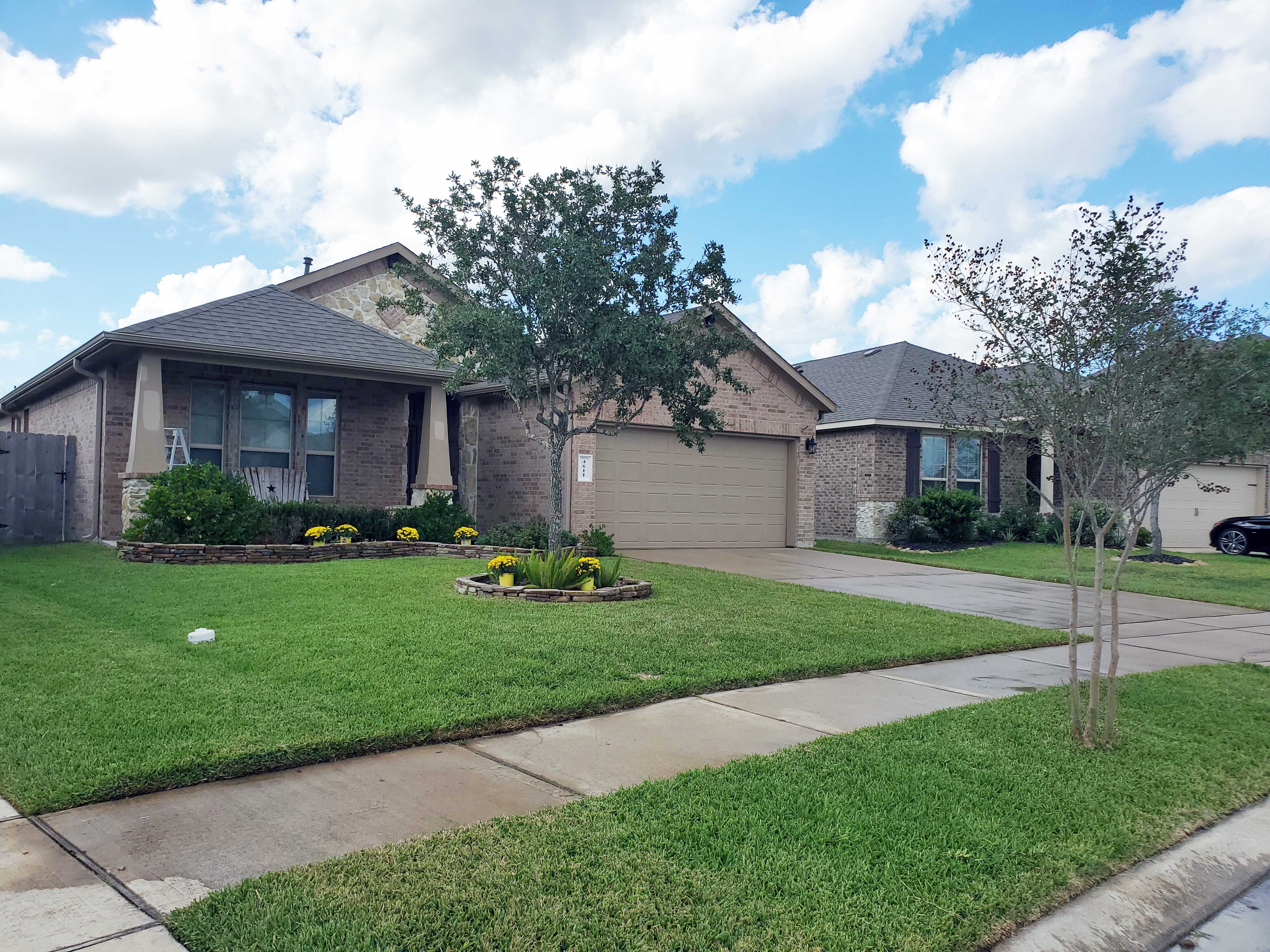 Covered front porch (not a stoop!), covered back porch, large lot and absolutely beautiful inside too! This home did NOT flood during Hurricane Harvey.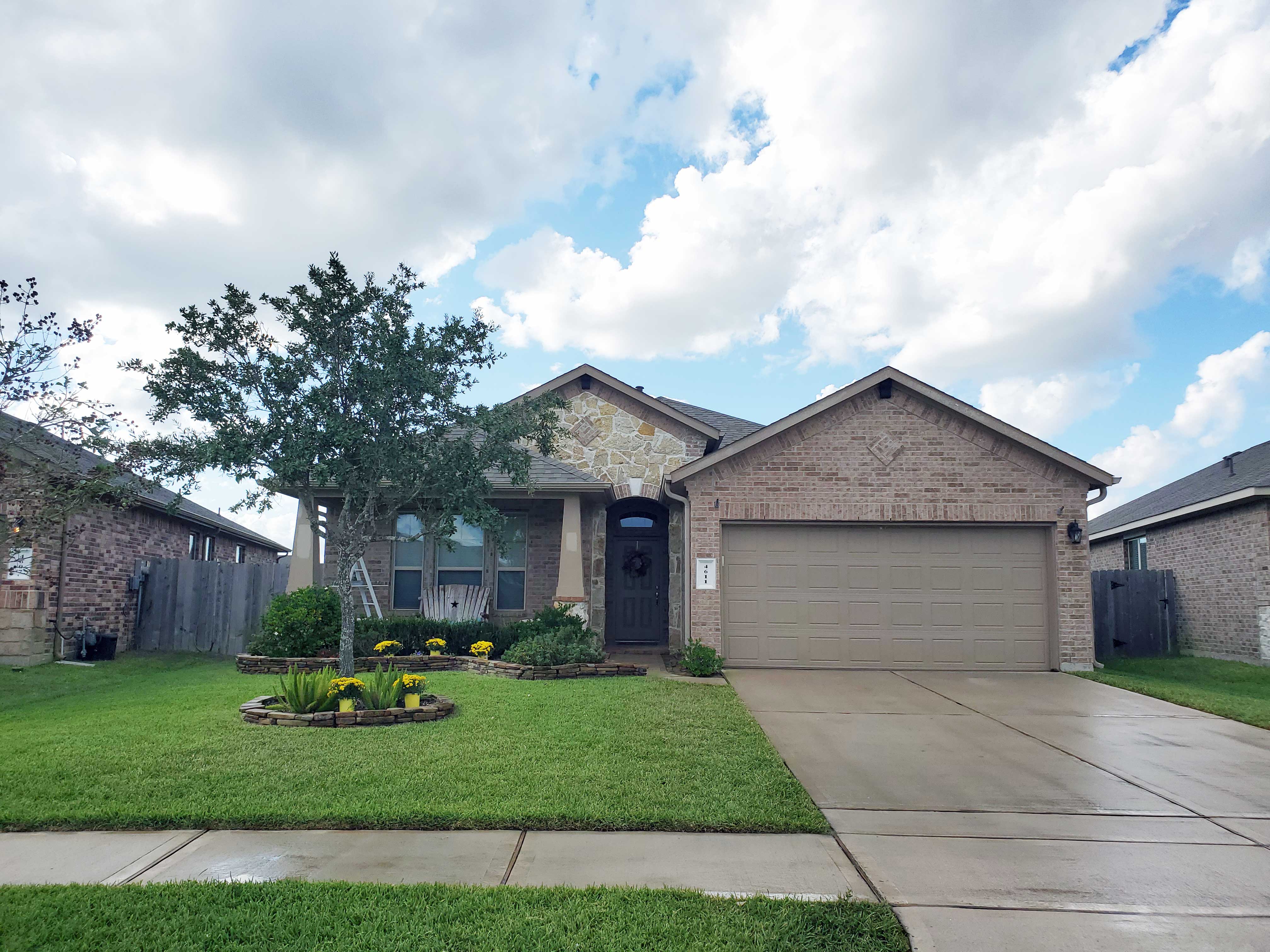 Welcome Home! Nice neighbors, plenty of places for children to play, schools, shopping, entertainment and restaurants – ALL close to your new home!
Welcome to your beautiful new home in Ventana Lakes in Katy, Texas! Where the grass is almost always green and the fountains/ponds are absolutely beautiful!

In addition to the community pool, playground, pavilions, and clubhouse, this neighborhood has its very own splash pad and it is located within walking distance as well!

This wonderful master planned community is nestled in the Katy, Texas just west of Highway 99 at Clay Rd. The convenient location offers quick and easy access to highways, shopping, schools and much more.


The distinctive Katy ISD now has brand new schools inside of Ventana Lakes allowing every home to enjoy the benefits of Bethke Elementary, Stockdick Junior High and Paetow High School all within walking distance.

There are so many parks, walking trails, etc. near your new home, no matter what your interest, you will find them here! Parks in Katy, TX

Searching for more? City of Katy website is extremely helpful, but do not fear, restaurants, shopping, entertainment and more a very close to your new home!

Welcome home!

There is enough space to put a small desk where the cabinet currently is! Entry way leads to guest bath and both guest bedrooms.

Spacious and beautiful! This is the view from the foyer into your new home.

Granite counters, stainless steel appiances, 42″ cabinets with molding, breakfast bar and huge pantry. Tons of cabinet space (under the sink too) and lots of counter space too!




Hard tile floors, updated light fixtures and plenty of natural light! Wide open spaces allow you to spend time with family and friends no matter what you are doing!


Another view of you living and dining room. The door leads to your backyard. The entry way leads to the laundry room on the left and the master bedroom on the right. There is a closet in this area as well!


View of your new home from the back door. Recessed lighting, ceiling fans and wide open spaces!

View of living and dining rooms from the entry way that leads to the master bedroom.

Guest Bedroom No. 1. Plenty of natural light and a ceiling fan. The closet is rather large as well! This room overlooks the covered front porch area. The carpet will be replaced with wood grain, vinyl tile before you see it!

View of Guest Bedroom No. 1 from the door. Again, the carpet will be replaced with vinyl, wood grained tile before you see the home.


Guest Bathroom No. 1. Linen closet behind the door. Marble counters, tub/shower combination, lots of cabinet storage, and hard tile floors.


View of Guest Bathroom No. 1 from the bathtub. Doorway leads to kitchen area.


Guest Bedroom No. 2. Vinyl, wood grained flooring (the same will be in No. 1). Plenty of light, ceiling fan AND a walk-in closet!


View of Guest Bedroom No. 2 from the walk-in closet.


View of Guest Bedroom No. 2 from the window. These bedrooms are rather large for such a new home!


Guest Bedroom No. 2's very own walk-in closet!


Upgraded laundry room. Not only is it huge, but it now has built in shelving and a hanging rod for your clothes!


The Master Suite! Wood grained, vinyl flooring, ceiling fan, plenty of natural light and wait until you see how big it is!





The view of your master suite from one of the windows. There is a coat closet outside the entry door on the right as well! Plenty of room for all of your furniture – that is a handmade, king size, bed frame with an exceptionally large headboard!





Dual sinks in a marble counter top, walk in shower, garden tub, updated fixtures!





Walk-in shower, walk-in closet (door on left), AND a separate commode room/water closet!

Water closet/commode room. Shelves were installed recently for more linen space! Look, you can actually turn around and move in this space!

THIS! This walk-in closet is absolutely big enough for both of you, should you decide to share!


View of backyard left side of your new home!


Right side view of backyard.

View of your new backyard from the covered back patio!


Back, covered patio with garden area under the master bedroom windows. This yard is larger than most in your new neighborhood! AND IT DID NOT FLOOD IN HURRICANE HARVEY WOOP!


___________________________________
___________________________________
___________________________________